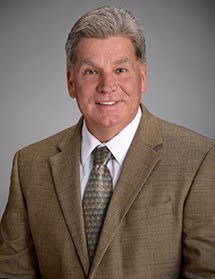 Getting the facts right is one of the most important aspects of criminal defense. In many cases, knowledge of the facts is the difference between going free and facing serious criminal penalties. When hiring a lawyer to defend you against criminal charges, make sure you work with someone you know will get the right evidence to fight the charges you are facing.
I am Andrew H. Stevenson, criminal defense attorney representing clients in Lancaster and Athens, Ohio. I take fact-gathering and evidentiary issues seriously in the cases I handle. Whenever needed, I work with distinguished Athens private investigator Stan Molnar.
Stan is an experienced PI and has been a mainstay in the Athens community. When representing college students at Ohio University or other clients near Athens, I often use Stan's services to make sure we get the facts straight, and we have a remarkable track record of successful cases.
In far too many criminal defense matters, defense lawyers blindly trust police reports, forensic evidence and cursory fact-finding efforts. Not at my law firm. The criminal charges you are facing are too important for that. I work with Stan and perform diligent research in all my clients' cases. I have a strong reputation for being over-prepared. I believe your criminal defense matter is worth it.
STAN MOLNAR BIO
Stanley A. Molnar retired from the New Jersey State Police as a Detective Sergeant First Class, with 25 years of experience. He now works as a licensed and insured private investigator in Ohio.
Stan started out at the NJSP assigned to various road stations where he was frequently involved in criminal and motor vehicle investigations. These responsibilities led to his permanent assignment as a detective with the Special Investigations Unit to conduct comprehensive background inspections of government officials and appointees.
In 1993, Stan moved to Assistant and Acting Unit Head of the Bureau of Criminal Investigations, Missing Persons Unit, where he supervised and conducted criminal investigations pertaining to missing persons, unidentified bodies, stranger and parental abductions, kidnappings, child smuggling, and runaways.
In his final position prior to retirement, Stan supervised three sergeants, nine detectives and three civilians and worked with the FBI, the New Jersey State Attorney General's Terrorist Task Force and numerous state, county and local agencies initiating and supervising comprehensive criminal investigations pertaining to identity theft, fraud and terrorist activities.
As a private investigator in Ohio, Stan has worked on criminal cases of murder, kidnapping, sexual assault, felonious assault and other crimes to assist clients and their counsel.
PROFESSIONAL ACCOMPLISHMENTS AND AWARDS
Stan was selected by FBI Director Louis Freeh to work with federal agents and civilian experts in their field to create a workable dental identification for the National Crime Information Center (NCIC) database. Stan was selected due to his years of working with pathologists to determine the identities of crime victims.

In conjunction with the New Jersey State Attorney General's staff, Stan created the New Jersey Safe Haven program. This program allowed mothers to drop off unwanted infants to local police and fire departments without fear of criminal action.

Stan created an investigator's guide for the New Jersey Safe Haven program to help investigators ascertain whether a child was the victim of a kidnapping or otherwise did not belong to the person who made the drop-off.

Stan co-authored the New Jersey Amber Alert program. This system was one of the first in the nation to create a network of partners to assist law enforcement in the recovery of endangered and kidnapped children. Since inception, it has been copied by various states throughout the nation.

Stan participated in the development and creation of the Digital Driver's License for the state of New Jersey, which incorporated 34 security features and has been designated as the most secure driver's license in the nation.
In addition to the dozens of colonel's letters, letters of commendation, letters of appreciation and minor awards, Stan has been honored with the following:
2001 National Center for Missing and Exploited Children Police Officer of the Year

Award from New Jersey State Attorney General John Farmer for work in recovering missing children

Award from FBI Director Louis Freeh for assistance in the Werner kidnapping/murder investigation

Burlington County 200 Club Award for the apprehension of a murder suspect